TPI Amazing Teacher of the Month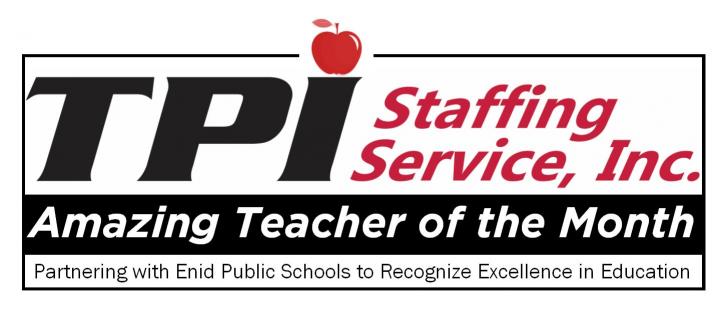 TPI Staffing Service Amazing Teacher of the Month Award
Our friends at TPI Staffing Service have introduced a program to recognize an AMAZING Enid Public Schools teacher each month! The winner – who must be an EPS certified teacher – will be presented with a $250 check to purchase supplies or materials for his/her classroom!
Nominations may be submitted by anyone in the community. The winner will be announced at the end of each month. An anonymous group of community members, representing local non-profit organizations, will select the winner each month.
Thank you TPI Staffing Service for honoring our teachers for the difference they make each and every day for our students!

Learn more about TPI Staffing Service
NOMINATE AN AMAZING TEACHER HERE!